"Caliph Harun al-Hakim has long cast an envious eye on our holdings outside of Rokugan, and when word of our renewed war with the Lion. So I was talking with a team member today and he brought up that LBS is likely under the IP for L5R so can i get confirmation this is true as well. Legend of the Burning Sands RPG has 16 ratings and 0 reviews. To the north of the Empire of Rokugan, lies a mysterious land called the.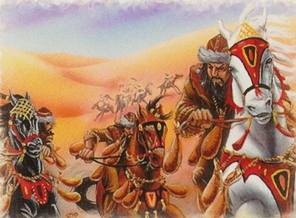 | | |
| --- | --- |
| Author: | Dijora Kazranos |
| Country: | Latvia |
| Language: | English (Spanish) |
| Genre: | Art |
| Published (Last): | 21 October 2016 |
| Pages: | 106 |
| PDF File Size: | 16.21 Mb |
| ePub File Size: | 9.95 Mb |
| ISBN: | 986-1-62394-485-6 |
| Downloads: | 29171 |
| Price: | Free* [*Free Regsitration Required] |
| Uploader: | JoJoran |
First they need the IP, then they can figure out what they are doing.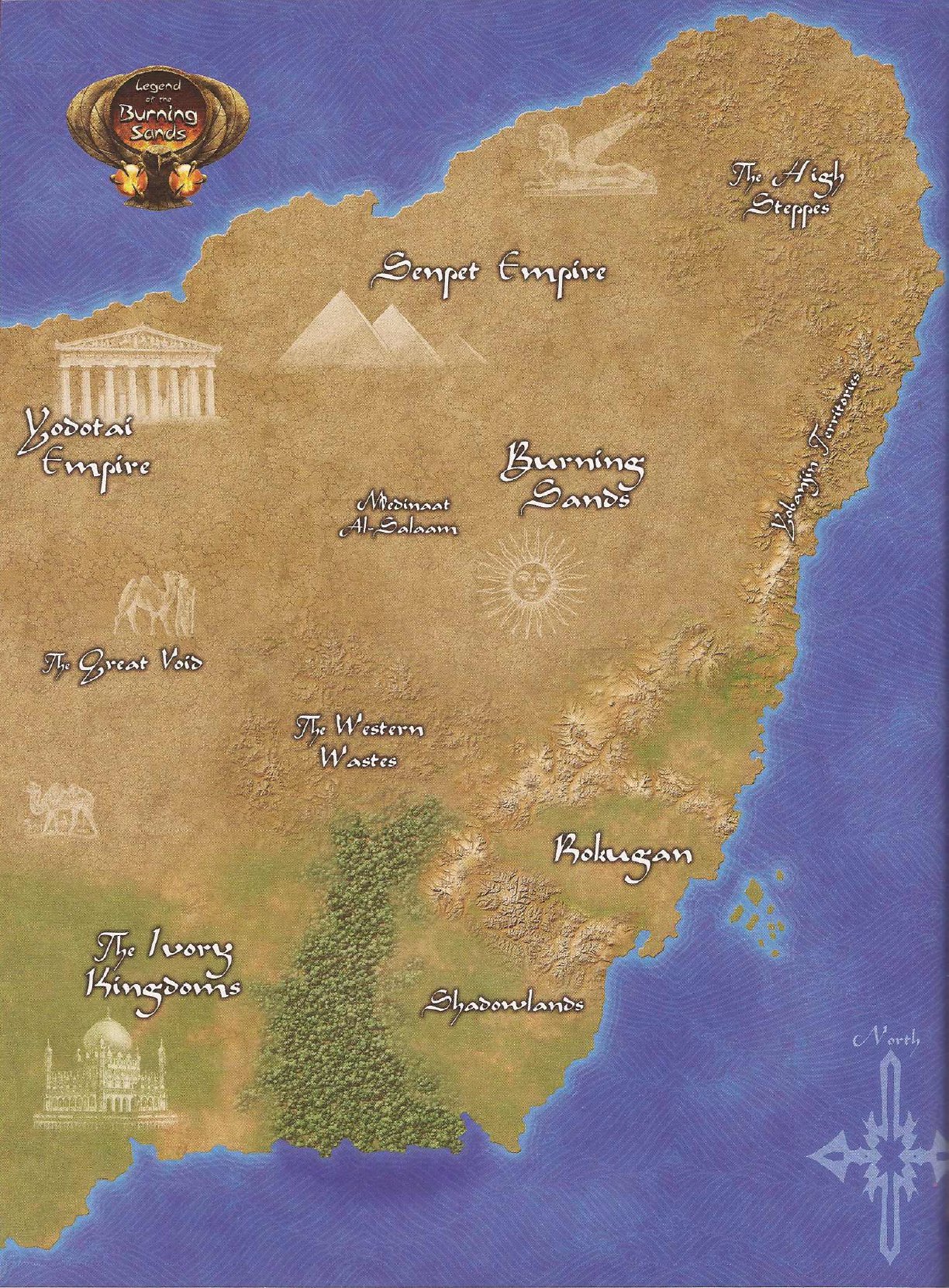 That won't be happening for maybe a few more months. This lays out the expectations clearly from the get-go that you use the channels they put in place to reach the company, rather than posting something somewhere and getting mad because maybe employee X in charge of your issue doesn't spend time on the forums.
L5R is a better story without all these gaijin influences. This is why the story went downhill after the Destroyer War. We need more Gaijin. One could build entire L5r Gaijin faction from Burning Sands. Seems like waste to ignore them.
While I expect this is sarcasm and trying to poke fun at something that some feel strongly about, if that is how you feel that that is your right and anyone who thinks you foolish for it I heavily disagree with. So as much as I would find this to be a fun and interesting project, I suspect it won't work out. I tried to samds a similar topic. Was wondering the same thing Whether the IP included the extended parts of the larger world or just Rokugon itself.
If not for the LCG but for any potential spin off games.
Burning Sands
Faerun, I'm reasonably certain it was never formally combined with L5R. It was a number of years ago, though, so I might be misremembering. The decline was during the Destroyer War Focus on gaijin elements should absolutely not be central to game. AEG didn't keep LBS afloat, for good or ill-but nor should the setting pretend there are no gaijin out there. I would argue that one of the great failings of the Destroyer War and its aftermath was having Rokugan take over the Ivory Kingdoms I feel like AEG totally wasted the storyline with the Yodotai.
Instead of the beginning of a long story arc about the conflict and interaction between the Yodotai Empire and Rokugan, it was a throw away about a rogue Yodotai commander who was destroyed. I would love if Burning Sands came back in its own right but don't actually expect it to happenbut I feel like some of the story elements can successfully cross over i. Yodotai, and I would love to see more of the story of the Ashalan and the Naga.
We had a great time playing the campaign, and I do hope the cultures of the Burning Sands would somehow make it over to L5R's new incarnation. I always liked the existence of the gaijin as an unknown wildcard threat.
They were always much less interesting on screen.
Me also sad that Yodotai not used to full potential. As the Yodotai are supposed to be these great conquerors that assimilated only the best of the best strategies.
A foe that could rival the forces of the Rokugani Wanna know a facepalm-worthy thing about Yodotai? Oh yes Yodotai actually had a stronghold believe it or not: War Camp of the Yodotai. One might wonder "Why facepalm worthy? It not look so bad. The war camp works with Shugenja and Strategies ONLY and has almost no synergy with the actual Yodotai cards and how they actually function with whole "followers-matter" theme.
One only gets 0 Starting Honor so after only 10 Yodotai cards, one will die by dishonor. One wanna know what actually makes a better stronghold for Yodotai? Foothold of the Mad. Sure your provinces have 0 Strength, but on the other hand you get many perks.
One always go first except against another FotM. One can bow the stronghold to make your holdings in provinces cost 2 less gold min 0 that turn.
Legend of the Burning Sands – Legend of the Five Rings: The Card Game – FFG Community
Also finally one don't lose honor from your own cards. I despise the Yodotai as they were, but you are spot on for the Stronghold. FoM would have been perfext as they no real holdings. Where's sajds 7th Sea?
You need to be a member in order to leave a comment.
Legend of the Burning Sands Roleplaying Game
Sign up for a new account in our community. Already have an account? Legend of the Five Rings: The Card Game Search In. Prev 1 2 Next Page 1 of 2. Posted September 13, edited. Share this post Link to post Share on other sites. Posted September 13, I highly doubt they will do anything with it. Probably to prevent he said, she said moments of heresy. If the Senpet aren't in the core box, I'm out! As a threat that exists largely in the minds of xenophobic Rokugani, they were great.
Me Rant about Yodotai below. Abresax would be pleased that people still talk about Burning Sands in War Camp of the Yodotai was an April Fool's joke Create an account or sign in to comment You need to be sabds member in order to leave a comment Create an account Sign up for a new account in our community.
Register a new account. Sign in Already have an account? Sign In Sign Up.